About IAB Australia
Our Board
You have 0 articles to compare. Do you want to see compare view now?
Compare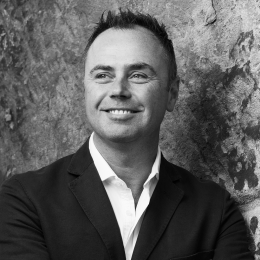 Chair: Matt Rowley: CEO, Pedestrian Group
Matt is responsible for all the digital (including BVOD) and print advertising revenue generated at Nine. This includes the titles nine.com.au, 9Honey, 9Now, The Sydney Morning Herald, The Age, the Australian Financial Review, Brisbane Times and WA Today. He leads teams across ten major verticals, including travel, luxury, auto, sport and finance, as well as agency and direct sales.
Matt's extensive background as a global marketer, creative agency head and digital publisher makes him well placed to drive results for Nine customers. His previous roles include Director of Content Marketing at Cirrus Media Australia and Managing Director within the Publicis Groupe in London.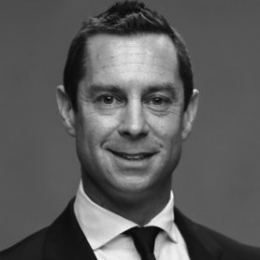 Neil Robinson: Managing Director, Digital, News Corp
Neil is presently Managing Director, Digital, at News Corp, where he leads transformation of the digital solutions portfolio across News' media, content and acquisition assets. Neil brings to the IAB more than 20 years of experience across digital and media in sales and customer engagement, and is a leading strategist across corporate and SMB. He has worked with many of the world's most well-known brands to deliver cost-effective and transformative digital strategies and solutions. Prior to his current role with News in Sydney, Neil was Chief Revenue Officer at Rokt in New York, and has publisher sales-management experience in UK, Australia, Northern America and Singapore.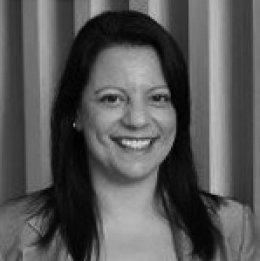 Tereza Alexandratos: Director of Commercial Operations, The Guardian Australia
Tereza Alexandratos is Director of Commercial Operations at The Guardian Australia and brings to IAB Australia over 15 years' experience, spanning across media and creative agencies and major publishers in roles across creative, planning and media sales. She has previously worked as Director of Digital Commercialisation at Fairfax Media and held roles at News Life Media, News Corp and M&C Saatchi, Nine and Double Click.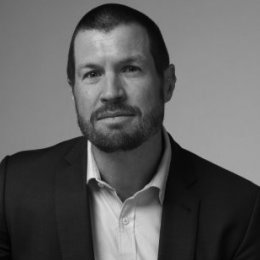 Dan Stinton: Managing Director, The Guardian Australia
Dan Stinton brings to the IAB Board more than 18 years' of varied experience in digital media and technology. Presently is the Managing Director at Guardian Australia, Dan has worked as head of digital at Seven West Media, Director of Business Development at Yahoo7 and was Managing Director and Co-Founder of eBev. Dan started out his career as a journalist, and has held editorial and managerial roles in print, radio and digital.
Joseph Lyons: Executive General Manager, Developer, Media & Commercial, REA Group
Joseph's focus at REA is on ensuring the needs of customers and property seekers are at the forefront of all decisions. Joseph comes to the IAB Board with more than 18 years of commercial leadership experience spanning sales, marketing, brand and product management across financial services and healthcare. Before joining REA Group in 2014, Joseph held leadership positions with global organisations GE and GlaxoSmithKline. He holds a Bachelor of Management from the University of South Australia, and also is a graduate member of the Australian Institute of Company Directors.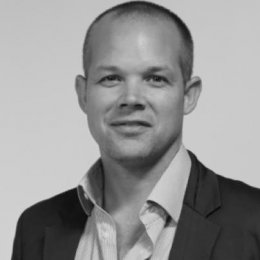 James Bayes: Digital Sales Director - OTT Video, Seven West Media
As National Sales Director – OTT Video at Seven Network, James is charged with leading the company's digital commercial operations, with a particular focus on the growth and monetisation of IP delivered video including data, programmatic, addressable and connected TV.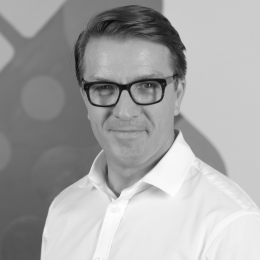 Jason Juma-Ross: Head of Tech, Entertainment and Connectivity, Facebook
Jason is Facebook's ANZ's Head of Technology, Entertainment & Comms. He works on commercialization of Facebook's apps & services and Tech & Telecoms Industry Strategy across APAC. He has hands on experience in digital and mobile gained over 20 years' work in the industry with start-ups, large enterprise, and the public sector. Jason is the alternate board member for Facebook.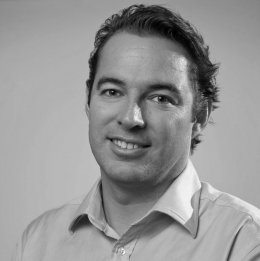 Rhys Williams: Director, Media Platforms (DoubleClick & Google Analytics 360), Google Australia & New Zealand
Rhys is Google's Director of Media Technology Solutions, Australia/NZ, where he works with large advertisers, their agencies and publishers to harness the power of Google technology and the DoubleClick platform. Rhys joined Google in 2011 and has led the DoubleClick team in Australia/NZ for the past 6 years.
Prior to Google, Rhys spent seven years at Haymarket Media Group where he was responsible for web, mobile and digital operations across Asia Pacific. Throughout his career, Rhys has held various roles at advertising agencies, publishers and technology startups in the UK and Australia.
Rhys thrives at the intersection of media and technology, and is passionate about the transformative role that digital technology plays in marketing and media.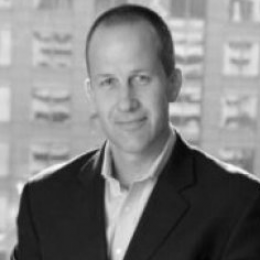 Mark Bamford: Director, Simpsons Solicitors
Mark is a Director at Simpsons Solicitors and has over 18 years of experience in private practice working within the media, communications, and entertainment sectors. His experience covers corporate and finance law, media and broadcast regulation as well as trade practices. His clients include participants in the digital media industry as well as international and local film, television and music companies. Mark is also currently a board member of the Australian Interactive Media Industry Association (AIMIA).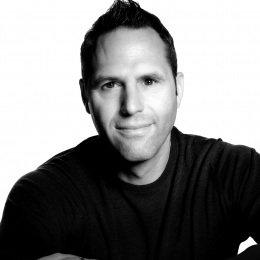 Paul Sigaloff: Managing Director, Verizon Media
With over 19 years' experience in media and sales Paul Sigaloff is one of Australia's preeminent figures within the media industry. Known for his leadership and passion for digital media, Paul is Managing Director of Verizon Media ANZ, leading a portfolio of dynamic digital media and technology brands under the Oath umbrella. These include Yahoo Finance, Yahoo News, HuffPost, TechCrunch, Engadget and Tumblr, which combined reach approximately half the total online audiences of Australia and New Zealand. As a board member of the IAB and Advertising Week APAC, Paul influences digital standards and trends that shape the media industry. Throughout the last 12 months Paul has overseen approximately 10 cents in every dollar invested with digital media publishers in Australia. Before being appointed to his current position, Paul was Chief Revenue Officer at Yahoo7, where he led the commercialisation of Australia's most successful and number one catch-up TV service, Plus7. Prior to that, he was Commercial Director of the organisation, managing and overseeing several teams across product development and new market opportunities, as well as developing and identifying innovative business initiatives.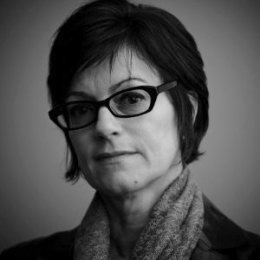 Emelia Millward: Head of Insights - Seven West Media
Emelia brings to IAB Australia more than 20 years of experience in audience and marketing research. She served as manager, marketing insights, at Foxtel for five years and was head of strategy and insights at SBS for eight years prior to joining Seven West media. Emelia is the alternate board member for Seven West Media.
Naomi Shepherd: Group Industry Director, Facebook
Naomi is an experienced digital executive with a passion for finding innovative and agile solutions. She has worked at Facebook for the past seven years and prior to her present role was Head of Brand.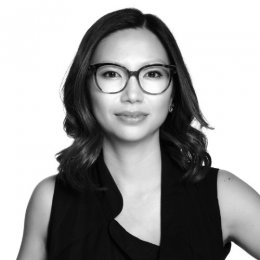 Anny Havercroft: Director, Brand & Marketing, Oath
Anny is marketing communications leader with over 18 years global advertising agency experience. She has extensive digital and brand communications experience globally across categories such as apparel, banking/finance, entertainment, fast-moving-consumer-goods (FMCG), not-for-profit and technology. Anny is an alternate board member for Oath.
Paul Bates: National Sales Director - Media & Content, REA Group
Paul is National Sales Director, Media & Content at REA Group. He brings to the IAB over 20 years of digital media experience, having held positions at Fox, Pacific Magazines, Fairfax Media and Yahoo. Paul is the alternate board member for REA Group.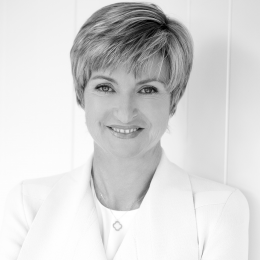 Pippa Leary: Commercial Director - Digital Sales, Nine
Pippa has been Commercial Director - Digital Sales at Nine since 2017, responsible for digital sales across the NEC network of products. She has shared her experience and expertise on a number of boards, including the board of IAB Australia, and presently is an Advisory Board Member for The Rugby League Players Association. Pippa is an alternate board member for Nine.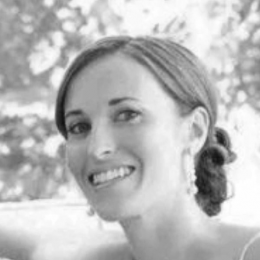 Cassie Lewis: Head of Market Insights, ANZ and MI Analytics, APAC, Google
Cassie is an experienced consumer and market insights leader with more than 14 years of leadership working with world-renowned brands such as Google, Gillette, Head & Shoulders and Olay across Global, Regional and Local positions. Cassie is the alternate board member for Google.