About IAB Australia
Our Board
You have 0 articles to compare. Do you want to see compare view now?
Compare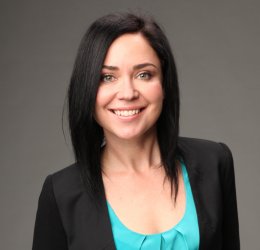 Chair: Nicole Sheffield: Chief Digital Officer, News Corp Australia
Nicole Sheffield is the Chief Digital Officer of News Corp Australia, where she runs a multi-million dollar media business with a portfolio of some of the most powerful and trusted brands in the country – Taste.com.au, Donna Hay, Vogue, GQ, Body+Soul, Kidspot.com.au and Australia's number one news source, News.com.au. In addition to this role Nicole sits on the advisory board of Acquire Learning and is a member of and Chair of Marketing and Communications of Chief Executive Women (CEW). She has a Bachelor of Arts/Bachelor of Laws (Macquarie University) and a Masters of Business (UTS). With a wealth of experience across a broad range of industries Nicole joined News from Foxtel's LifeStyle Channels group where she was General Manager for four years. Before television Nicole spent seven years in publishing at Seven West Media's Pacific Magazines where she held several senior executive roles and was instrumental in the early adoption of digital; and prior to this she worked in the multimedia division of Telstra.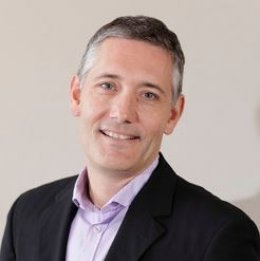 Ed Harrison: CEO, Yahoo7
Ed Harrison joined Yahoo7 as the CEO following 19 years experience working with leading global, European and Australian media companies. Ed joined Yahoo7 from Fairfax Media where he held the role of Group Sales Director. Prior to his most recent role, Ed was Commercial Director, Fairfax Digital and the General Manager of JCDecaux Australia. Ed holds qualifications in Economic and Political Development from the University of Exeter, has an MBA from the Australian Graduate School of Management and is a current board member of the IAB.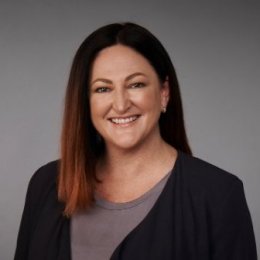 Rebecca Haagsma: Director of Product Innovation and Customer Experience, Sport and Entertainment, Telstra
Rebecca is the Director of Product Innovation and Customer Experience, Sport and Entertainment at Telstra. Before being appointed to her current role, Rebecca was the Director of 9Now for Nine Entertainment Co., directing the 9Jumpin product and content teams. She has also worked at ninemsn as Director of Convergence and Director of Product Innovation. Prior to that she worked at ACP Magazines overseeing the ACP masthead digital properties along with ninemsn food, health and beauty products, as well as running the tablet and smartphone audience strategies and implementations. Rebecca is also a member of the Board of Directors at 2realise, supporting young people to improve their wellbeing, educational and employment outcomes.
Elizabeth Minogue: Executive General Manager Media and Marketing, REA Group
Elizabeth is a media advertising specialist with more than 15-years experience in the media and entertainment sectors is both the United States and Australia. Elizabeth joined the REA Group in December 2105 as the Executive General Manager for Media and Marketing. Previous to this role, Elizabeth was the National Director of Integration and Content Partnerships at the Multi Channel Network (MCN) and worked with Fox Cable Sports Networks in the U.S. In addition, she presently sits on the board of Tennis Australia.
Anthony Saines: Managing Director, Carsales
Anthony is currently Managing Director at Carsales.com Ltd and has an MBA in Strategic Marketing (University of Hull, UK). Anthony has held a number of senior roles in the online advertising industry since moving to Australia in 1998, including at BMCMedia.com (pre-Telstra) and DoubleClick (pre-Google) and was a co-founder of PostClick Pty Ltd in 2001. Prior to joining Carsales.com Ltd in late 2008, Anthony was General Manager of Sensis Digital Marketing Services (with P&L responsibility for MediaSmart) and was a board member of Adstream Pty Ltd. Across his career Anthony has gained extensive experience in media, marketing and sales in the UK, Hong Kong and Australia. He is currently responsible for the MediaMotive business within Carsales.com Ltd and sits on the executive leadership team.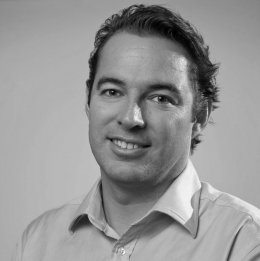 Rhys Williams: Director, Media Platforms (DoubleClick & Google Analytics 360), Google Australia & New Zealand
Rhys is Google's Director of Media Technology Solutions, Australia/NZ, where he works with large advertisers, their agencies and publishers to harness the power of Google technology and the DoubleClick platform. Rhys joined Google in 2011 and has led the DoubleClick team in Australia/NZ for the past 6 years.
Prior to Google, Rhys spent seven years at Haymarket Media Group where he was responsible for web, mobile and digital operations across Asia Pacific. Throughout his career, Rhys has held various roles at advertising agencies, publishers and technology startups in the UK and Australia.
Rhys thrives at the intersection of media and technology, and is passionate about the transformative role that digital technology plays in marketing and media.
Mark Bamford: Director, Simpsons Solicitors
Mark is a Director at Simpsons Solicitors and has over 18 years of experience in private practice working within the media, communications, and entertainment sectors. His experience covers corporate and finance law, media and broadcast regulation as well as trade practices. His clients include participants in the digital media industry as well as international and local film, television and music companies. Mark is also currently a board member of the Australian Interactive Media Industry Association (AIMIA).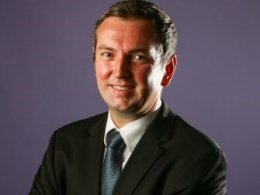 Chris Janz: Managing Director, Australian Metro Publishing
Chris is Managing Director of Australian Metro Publishing at Fairfax Media. Prior to this appointment he was Director of Publishing Innovation. In his current role, Chris oversees The Australian Financial Review, The Sydney Morning Herald, The Age, Brisbane Times, WAtoday and Fairfax's Life Media brands (Traveller, Good Food, Essential Baby, Essential Kids).
Chris was previously the founding CEO of HuffPost Australia, a joint venture between The Huffington Post and Fairfax Media, and has more than 20 years' experience building market-leading digital media businesses. He was also the founding CEO of Allure Media, one of Australia's largest independent digital publishers, and responsible for launching Business Insider, Gizmodo, Kotaku, Lifehacker, POPSUGAR and ShopStyle in Australia.
Chris' previous experience includes senior editorial roles at News Corp and production company Endemol Southern Star.
Pippa Leary: Commercial Director - Digital Sales, Nine Entertainment Co.
Pippa currently heads up the Nine's digital sales team, a role which sees her lead a sales operation responsible for the media company's key online properties including nine.com.au, 9Honey and broadcast video on demand platform 9Now.
Prior to taking her current role Pippa was CEO of Fairfax-Nine programmatic exchange APEX and prior to that held senior executive roles at Fairfax Media, including Managing Director of the publisher's Digital Media division.
Pippa also sat on the board of Solstice Media and is currently a Trustee Director for Equip Super.
Jason Juma-Ross: Head of Tech, Entertainment and Connectivity, Facebook
Jason is Facebook's ANZ's Head of Technology, Entertainment & Comms. He works on commercialization of Facebook's apps & services and Tech & Telecoms Industry Strategy across APAC. He has hands on experience in digital and mobile gained over 20 years' work in the industry with start-ups, large enterprise, and the public sector.