About IAB Australia
Our Team
You have 0 articles to compare. Do you want to see compare view now?
Compare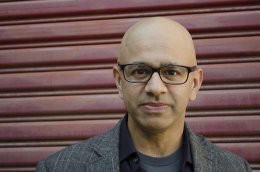 Vijay Solanki, CEO
Vijay brings 23 years of marketing and digital experience to the role CEO at IAB Australia. He will build a new strategy for the IAB that champions digital for its members.
Vijay started out at Unilever, launching new products for the Dove brand, and moved into marketing roles in media at both Capital Radio (UK's biggest commercial radio) and then IPC (UK's biggest magazine group). Vijay then moved into digital start-ups as marketing director at Shazam and lastminute.com where he grew both brands and struck partnership deals with companies like Coca Cola & Amazon, as well as launching new products. He went on to work with Castrol and BlackBerry in European roles before working out of the global HQ in Amsterdam for Philips where he grew a new division called digital innovation. Vijay and his family eventually landed in Sydney where he worked as Chief Digital Officer at Southern Cross Austereo and oversaw a digital transformation agenda for the CEO.
Gai Le Roy, Director of Research
With over 15 years' experience in online media, Gai brings extensive industry knowledge, project management and research expertise. She drives IAB's programs to stimulate online and mobile display as well as search investment by standardising and simplifying online audience and media measurement. She also chairs the IAB Australia Measurement Council, and leads the IAB councils in their measurement and research projects. Among others, her previous roles include General Manager of Audience Insights and Research at Fairfax Media, Insights Manager at ninemsn, Programmes Manager at IAB Australia and VP - Research and Audience Measurement at Nielsen Online.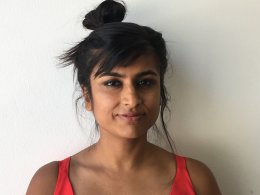 Kamani Krishnan, Director of Regulatory Affairs
Kamani is the Director of Regulatory Affairs at the IAB with ten years' experience in government relations, legal advice (specialising in legislative reform) and policy expertise.
As chair of the Regulatory Affairs Council she works with IAB members, industry bodies and regulators to take the lead on policy and regulatory issues facing the digital advertising industry. Prior to the IAB, her most recent roles include in-house legal advice in the NSW Elections Legal team responsible for administering campaign finance and the investigations/prosecutions of illegal political donors in NSW. Kamani has also worked as senior policy adviser at the NSW Property Council of Australia, advising on housing affordability, and infrastructure in NSW. Prior to that, as Government Relations and Policy Manager at GrainGrowers Limited (GGL), the national lobby group for wheat farmers, Kamani worked with other industry stakeholders and the ACCC to develop the mandatory ACCC Code of Conduct for Access to Ports and provided advice to the Federal Treasurer.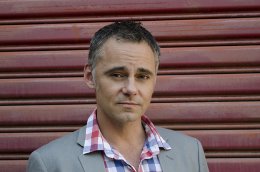 Christian Manie, Director of Content
Christian is the Director of Content for IAB Australia, bringing 15 years of media experience to the production of IAB's written and graphic content. Christian has varied experience in the research, writing, editing, design and production of news and magazine publications, as well as years of digital knowledge garnered from varied staff and freelance roles as a content creator, freelance writer and digital producer, including a year as a digital producer for IAB.
Having spent a good amount of time living and working overseas, Christian has been an editor and writer at daily news publications, worked in publishing and sales and has been a political campaign manager at the local and county level in the U.S.
Within Christian's purview at the IAB is researching our positions and policies and clear articulation of those to members and media, the creation of company materials, papers, reports and articles, shooting and creating video content, managing our blog, and the management and maintenance of IAB's digital properties.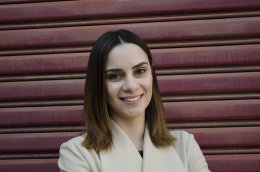 Melani Theodorou, Administration Manager
Melani comes to the IAB with years of administration and event experience. Prior to taking on the role at the IAB, Melani was events coordinator at AIMIA. Mel brings her passion for digital marketing and events to the team and is an essential part of helping IAB achieve its objectives through the implementation of our training and certification programs.