About IAB Australia
Our Team
You have 0 articles to compare. Do you want to see compare view now?
Compare
Gai Le Roy, CEO
With over 15 years' experience in online media, Gai brings extensive industry knowledge, project management and research expertise. Nominated as CEO in 2018, Gai also spent many years as the Director of Research at IAB Australia. Her expertise in research and measurement positions her pefectly to drive the IAB, and helps push IAB's programs to stimulate online and mobile display as well as search investment by standardising and simplifying online audience and media measurement. She also chairs the IAB Australia Measurement Council, and leads the IAB councils in their measurement and research projects. Among others, her previous roles include General Manager of Audience Insights and Research at Fairfax Media, Insights Manager at ninemsn, Programmes Manager at IAB Australia and VP - Research and Audience Measurement at Nielsen Online.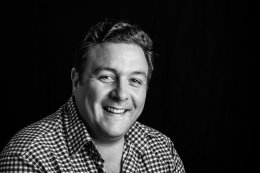 Jonas Jaanimagi, Technology Lead
Jonas has been working as Technology Lead for IAB Australia since January 2017, having previously been a board member for almost 5 years. Prior to this he was Head of Media Strategy and Operations as well as Head of Media at REA Group.
Jonas's digital career began in 1999 when he joined a start-up financial publisher with three people, which over an 8-year period grew to an organisation of over 100 staff. Jonas then founded and launched WebAds UK, a specialist business and finance digital ad-sales house. After successfully driving the business to profitability, Jonas was head-hunted by Hi-Media, Europe's largest independent ad network with access to more than 150 million unique users.
Prior to moving to Australia with REA Group in 2012, Jonas worked at Videology as the Director of Product Management for Europe.
Christian Manie, Director of Content
Christian is the Director of Content for IAB Australia, bringing 15 years of media experience to the production of IAB's written and graphic content. Christian has varied experience in the research, writing, editing, design and production of news and magazine publications, as well as years of digital knowledge garnered from varied staff and freelance roles as a content creator, freelance writer and digital producer, including a year as a digital producer for IAB.
Having spent a good amount of time living and working overseas, Christian has been an editor and writer at daily news publications, worked in publishing and sales and has been a political campaign manager at the local and county level in the U.S.
Within Christian's purview at the IAB is researching our positions and policies and clear articulation of those to members and media, the creation of company materials, papers, reports and articles, shooting and creating video content, managing our blog, and the management and maintenance of IAB's digital properties.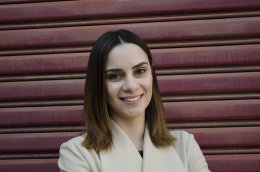 Melani Theodorou, Administration Manager
Melani comes to the IAB with years of administration and event experience. Prior to taking on the role at the IAB, Melani was events coordinator at AIMIA. Mel brings her passion for digital marketing and events to the team and is an essential part of helping IAB achieve its objectives through the implementation of our training and certification programs.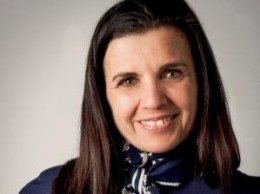 Annette Bova, Head of Membership and Events
Annette has over 20 years' experience in sales and marketing, client services and partnership management. Prior to joining IAB Australia, Annette worked in partnership and loyalty roles with Fairfax Media, Mastercard and American Express, and worked as Sales and Marketing Manager at IBM for eight years. Annette also served as Client Services Director at ADMA for over four years.