Vijay Solanki, CEO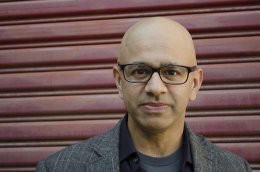 Vijay has a 23 year history in marketing, digital marketing & innovation.

He started his career at Unilever after graduating in Psychology. His first brand manager role was for Dove where he launched new products, developed new packaging and advertising including Dove's first interactive work. Vijay also completed both sales roles and European Innovation roles.

Vijay spent time running marketing for media companies Global Radio and Time Inc. He developed brand strategies, consumer segmentation, building marketing partnerships and developing websites that helped grow market share and drive the P&L.

Vijay then moved into start-up as Shazam's first marketing director launching the brand very cost-effectively in the UK and 3 other countries using digital, guerrilla marketing and PR.

Then Vijay held regional and global roles. First at BP/Castrol, running Marketing Services and taking Castrol into global soccer sponsorship with a digital-led strategy that grew brand metrics & sales. He also ran digital marketing for BlackBerry rebuilding the websites across 15 countries and setting up social media teams across Europe. BlackBerry became the market leader for 18-35 year olds across most of Europe in 2010.

More recently, Vijay held global roles for Philips in Amsterdam. First running digital marketing building a search and social program alongside a global digital capability program. Vijay then was part of a new digital innovation division building software driven products and a digital transformation program.
In Australia, Vijay became Chief Digital Officer at Southern Cross Austereo growing revenue by 20%, building a new data strategy and new products as well as delivering a transformation program.
Vijay joined the IAB as CEO in July 2016.