Native Advertising Principles: IAB and AANA - Nov. 2015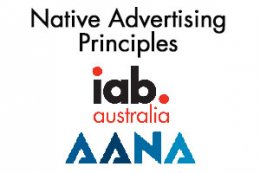 The Australian Association of National Advertisers (AANA) and the Interactive Advertising Bureau of Australia (IAB Australia) have jointly launched best practice principles for online advertising which is in the style of editorial content, commonly known as Native Advertising.
The Native Advertising Principles are a consumer protection tool for advertisers to reference, aimed at ensuring readers can readily distinguish between what is paid-for advertising versus editorial content in the online environment. They bring together the guidance of both the AANA and IAB Australia at a time when brands are increasingly delivering editorial-style content in digital formats.
Related Information:
Disciplines

Insights

Region

Year