IAB Training Course: Digital Media Sales
Melbourne
Thursday, 31 October 2013
9AM - 5PM
Melbourne
Friday, 01 November 2013
9AM - 5PM
Digital Media Sales
Overview.
This two day course will teach you how to pitch the most suitable online solution with confidence and clarity to ensure your solution matches your clients' campaign objective.
Who should attend.
Sales teams at publishing organisations (digital or traditional). Perfect if you're part of a publisher or network sales team and want to effectively sell online advertising and the benefits of digital.


What you will learn.
• Explore the online advertising ecosystem
• Get comfortable with the jargon – CPAs, CPMs, MPUs, RTB etc.
• Inspire clients with persuasive ad spend facts
• Understand trafficking, reporting, measuring and optimisation
• Develop editorial and commercial propositions
• Investigate the data and value relationship
• Go through common objections and how to handle them
• Explore new trends & technologies
Trainer.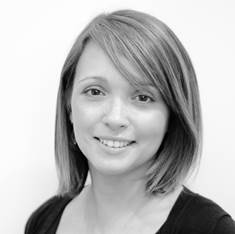 Sarah Hassanin, Commercial Director Australia, Videology.
Sarah on being a trainer: "I am thrilled to be part of the IAB training programme this year. It has been an incredible year for digital with technology being the dominant force in the way consumers are accessing content and how advertisers are planning and buying their media to reach these ever fragmenting audiences. In the world jargon I hope to help simplify what is going on and how each player from publishers, advertisers and consumers can get involved. I look forward to sharing my experiences!"
Related Information:
Insights

Region

Event

Location