'Kate reveals what caused the dispute': The fake ad plastered across the web.
Published on
Monday, 03 July 2017
in the category
IAB News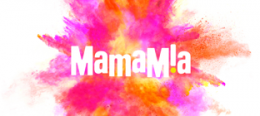 Mamania, July3, 2017: You've been sucked in by the premise of domestic violence and the promise of celebrity news, a fake article of fake news, a fake celebrity endorsement to boot.
This is the pop-up ad brandished across many a major news sites at the moment. A clearly photoshopped Kate Middleton with a black eye finding itself beside countless webpages, a jarring but fake image of abuse.
The premise of the ad may be bogus, but the skin care line called Junivive is certainly real. A skincare line with online advertising space and the ability to reach an international audience, using domestic violence and manipulating a famous face for a buck.
Read the full article here.
- by Zara McDonald, Mamamia