Havas' awards showcase overflows
Published on
Thursday, 29 August 2013
in the category
IAB News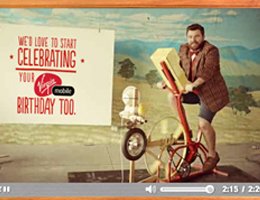 Publication: Australian Creative, 29 August 2013.
Havas Worldwide Sydney has won four IAB Creative Showcase Awards since January. That would be a feather in its cap if Havas were a digital agency.
Havas is a very big, multinational, traditional agency. Four IAB awards in just over six months is a whole lot of goose down in its doona.
Havas Sydney digital creative director, Jay Morgan, said, "We took the decision to have a nimble core digital team in the agency, able to work in partnership with all the other departments. It means we are able to get the right people in the room at the right time. The IAB results have been great, but our feeling is that we're only getting started."