IAS: H2 2017 Media Quality Report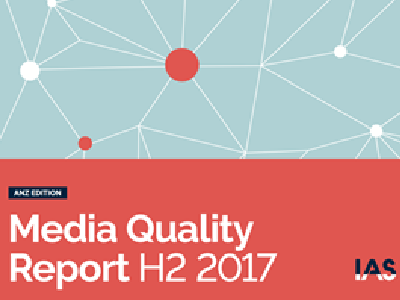 In their latest report, IAS explores media quality benchmarks for display and video ad inventory on desktop, mobile web, and mobile in-app platforms. Discover key insights for the Australian digital market, as well highlights from around the globe, based on hundreds of billions of impressions analysed during H2 2017. Additionally, New Zealand data has been included in the benchmark report for the first time.

IAS releases their Media Quality Report twice each year, with the goal to help their customers and partners better influence consumers and use data to invest in digital with continued confidence.