Member companies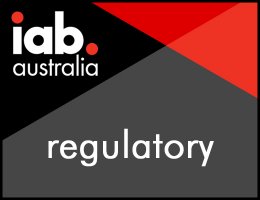 The core focus of this Council is to collaborate on the development and advocacy of policy positions affecting the online advertising industry. Current areas of focus are:
Privacy and data (e.g. online behavioural advertising self-regulation, third party data and ad exchanges, location based - advertising)
Advertiser / platform liability; and
Prompting education and awareness around these issues.
The Council sets its own agenda and leverages the skills, experience and networks of Council Members to set annual programs of work, identify resources required, work with partner organisations, and drive value for industry.
---
Regulatory Council members:
Regulatory Council member representatives:
Ria Matysek, Telstra
Irene McMonnies, Nine Digital
Sam Yorke, Google
Georgia-Kate Schubert, News Corp
James Hutchins, REA Group
Raani Costelloe, Yahoo!7
Alethea Lee, Fairfax Media
---
The IAB Regulatory Council meets on a monthly basis.
For more information, contact Kamani Krishnan, IAB, at Kamani@iabaustralia.com.au.
Related Information:
Disciplines

Insights

Year

Guideline