Indago Digital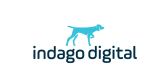 Digital Marketing Agency, SEO Agency, PPC Agency, Conversion Rate Optimisation services, Google My Business optimisation, Content strategy, Social Media Advertising, Visit indagodigital.com.au to find out more.
Category: Search marketing agency
indago digital is a digital marketing agency that specialises in running acquisition campaigns and the channels that drive low cost conversions. SEO and SEM are at the heart of what we do but we're also experts in Display, Mobile and Social Media. On top of driving customers we are experts in the techniques and technologies required to increase the effectiveness of our clients' digital assets with Analytics, Tag Management and Conversion Optimisation being our key focus.
Address:

Level 11 54 Miller Street

City/Suburb:

North Sydney

Postcode:

2060

State:

NSW

Country:

AU

Contact Name:

Tom Sadler

Contact Email:

Business Phone:

02 9955 5873

ABN/ACN:

33 007 202 649
Articles By Members