Australian Fertility Census
Published on
Thursday, 09 October 2014
in the category
Case Studies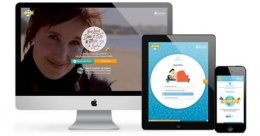 Creative agency: WiTH Collective
Media Agency: Eleven PR
Brand name: Genea
Genea is known for IVF, not holistic fertility. This year, their mission is to OWN Fertility Awareness Week. They wanted to normalise the conversation around fertility and use the awareness week in their major markets, with a multi-channel strategy leveraging all of their channels and assets.
We created The Australian Fertility Census. It allowed Genea to find out the answers to questions such as how long it is taking people to conceive, as well as the more humorous such as who people would choose as their child's fantasy parent and how often they have sex.
The campaign was a way for Genea to stimulate conversations with Australians to know more about their own fertility and plan their path to having a baby.
The completion/conversion metrics are impressive. For a 50 question census, the completion rate was over 80%; opt-in rate of 29%; and a social share advocacy rate of 34%.