Yates My Garden App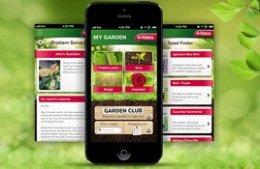 Creative agency: Webling Interactive
Brand name: Yates
Yates are the most trusted gardening brand in Australia with a history covering 125 years. The company's success rests on its ability to adapt to meet the needs of each new generation of gardeners.
Yates's needed a solution to engage with old and new generations and research pointed to the emergence of mobile as the next frontier. Enter the My Garden Mobile app, a multi-platform app worthy of Yates' 125+ years of experience.
As Yates' consumers are both the budding gardeners and seasoned pros, the App provides both with everything they need to design, grow and manage their perfect garden.