Creative & Awards

This Month
Creative Showcase Round 11.1 Competition Results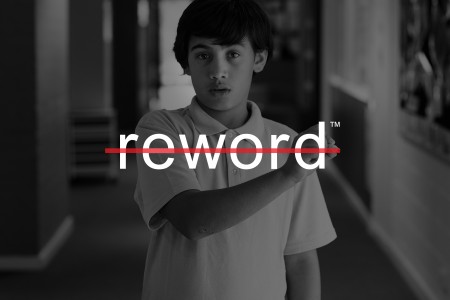 Reword
Even today, children are not protected from online bullies. It's become endemic, 463,000 young people are bullied online in Australia each year, making them up to 9 times more likely to commit suicide.

Young people don't fully develop their moral compass until reaching adulthood. So working with Headspace and leading child psychologists, we created an educational tool that assists when they first become social media active.

We conceived and built Reword, a real time spell checker for online bullying.

As a child types, Reword uses regex matching, searching a database of bullying words to identify patterns. When a pattern is recognized from hundreds of thousands of potential combinations, the child is alerted with a red strikethrough, interrupting their impulsive behaviour. It's a non-intrusive and intuitive way to encourage kids to reconsider what they write, activating their conscience and influencing their behaviour over time.

It is specifically designed so that children become co-authors of the tool, by adding their own bullying words and phrases they can build Reword's intelligence.

After collaborating with the Headspace national youth reference group and successfully piloting in 2 schools, we launched Reword as a free Google Chrome extension and through schools on the National Day of Action against Bullying and Violence.

Since then we have worked with more than 60 schools and the Department of Education in 3 states to introduce reword to young people.

To date, we have over 20,000 active users and have already had 15,000 new insults contributed to the database. When the red line is activated, 87% of insults have been corrected.

With formal support from the Federal Government e-Safety Commissioner, Reword aims to change online bullying behaviour. Creating a new generation that respects each other online.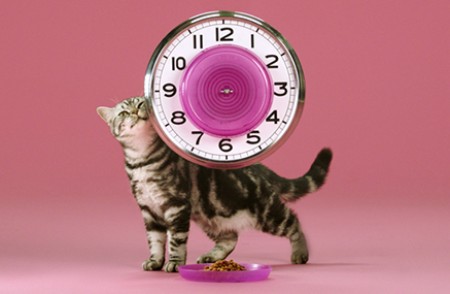 Whiskas Cat Hacks
Whiskas is the biggest name in Australian cat food by a wide margin. But despite it's fame, Australians seem to know very little about the brand beyond "it's the purple one". With their fastest growing competitors all boasting impressive scientific approaches to meal time, we needed to prove there was more to Whiskas than being purple.

Whiskas needed to prove they understand cats.

Traditional product communications were already communicating that Whiskas makes nutritionally rich, balanced cat food, so the brief was to show the brand cared for cats in a surprising way.

Our aim was to take advantage of the pre-existing hunger for cat content and to tap into our large, but largely inactive social media fan base.

To prove that nobody understands cats as well as Whiskas, Australia's biggest cat food brand moved beyond mealtime and made it's first foray into furniture design.

Whiskas Cat Hacks gave humans simple and entertaining instructions to modify accessible flat-pack furniture to make it more feline friendly.

Off-the-wall ideas like coffee table cat hammocks and meal time clock feeders turned every day items into insightful objects that stimulated cats' natural curiosity.
Optus Olympics
THE TASK
The task was multi-layered. To leverage Optus's partnership with the Olympics and convert small business sales, and drive engagement by promoting a prize of four trips to Rio 2016 for small business owners. We also needed to reinforce the new positioning of Optus as the small business support network.


THE IDEA
Instead of simply launching a competition, we started a small business, turning a trip to the Olympics into national news.

It all started with Ian Thorpe tweeting about his new pool cleaning endeavour.

We named the competition the Olympics for Small Business. And positioned the as so good, even ex-Olympians would start a small business to win it.


THE EXECUTION
The Unbranded Tease
We kicked off the PR story with a fake ad for Ian's faux small business that ran online, and on prime time television.

The Reveal
With half the nation believing that Ian was now cleaning pools, we released a 3-minute mockumentary and rolled out our fully integrated campaign that highlighted the partnership, and explained the promotion.

The Website
Everything led to olympicsforsmallbusiness.com, an easy-to-use site where business owners could enter the competition and build their own landing page in a few simple steps; and where supporters could come to vote. With UX considered throughout the build, 74% of users were completing their business registrations.

Every small business owner could login to customise their business profile, and build a bank of business testimonials from their voters. With an average of 8 testimonials for each business and more than 96,000 hours spent on site, this was a great success across the competition month.

We added even more value for small businesses by mapping them out, so new customers could search and explore their locals. We also built a Small Business Spotlight so that they could have a benchmark to learn from and aspire toward.

The Campaigner's Kit
To encourage voting (and sharing) and help them talk to their customers further, a Campaigner's Kit enabled them to offer $10,000 in prize money to one lucky voter and utilised their own networks. Something they'd never been able to do before.

Campaigner's Kits were available for businesses to download from the website, with instructions on how to engage their own networks across social media and in-store. Each kit included small business branded posters, flyers, social media heroes and email signatures to help businesses to leverage their support network and direct them to vote.


THE RESULTS
After a great reveal of Thorpie's new business, the mockumentary was an even bigger hit, covered by every national news website and publication in Australia.

From the attention of business and sport enthusiasts, to the LGBT community, this widely appealing story captured the world's attention. Ian, who'd been quiet in the news since publically coming out in 2014, was an unexpectedly natural comedic talent – making the campaign even more newsworthy.

Overall small business sales increased by a massive 30% YoY during the promotional period and we welcomed over 50% non-Optus customer entries, with site traffic seeing a huge 40% in return visitors.

We helped Optus with their first year of a 12 year sponsorship of the Olympics. And adding a healthy piece of content into their evolution from telco to music, content and sport entertainment brand. All while successfully reiterating their new positioning as the small business support network.

| | |
| --- | --- |
| Creative Agency | WiTH Collective |
| Contributing Agency | WiTH Collective |
| Campaign Types | |
| Live Date | 30 Nov -0001 - 30 Nov -0001 |
| Contact: | register@withcollective.com |