Squared Online
Online
Monthly intakes starting from late July 2016
Provider: Squared Online Member Benefit: Login to view the member benefit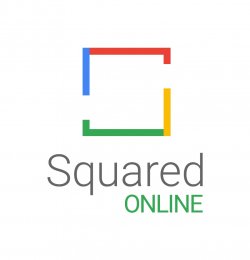 At the IAB, we think digital is brilliant. We also think learning is brilliant. That's why we are proud to support Squared Online, the digital marketing leadership course developed with Google.
Squared Online is the award-winning global digital marketing leadership qualification developed with Google. 95% of students are more confident discussing digital strategy and execution and 4 in 5 develop stronger leadership capabilities after graduating. Started in the UK in 2013, it has now established outposts in Singapore, Hamburg, New York, and Sydney.
Starting in late July 2016, Squared Online will be available in AEST!
Squared Online is:
Designed for people who are either new to the marketing and advertising industry, or who are currently working in the industry and would like to build out their digital know-how and their leadership skills
Taught online over 5 months by industry experts through a combination of dynamic weekly live classes, individual activities and collaborative teamwork
A unique hands-on approach to learning in which students put learning into practice through virtual group projects based on real-life strategic challenges
A global network of over 3000 highly-engaged alumni with access to exclusive content and events
Supported by the IAB and Marketing Academy, and accredited by the CPD Standards Office
Learn more about Squared Online
Squared Online is offering IAB members an exclusive 15% discount off the course price for the intake starting in late July. Simply enter offer code IABAUS2016 on your application form. Places are limited, so inquire and reserve your place today!