IAB Digital Ad Ops Melbourne 2018
PwC, Lvl 19, 2 Riverside Quay, Southbank VIC 3006
Wednesday, 20 June 2018
12:00 PM - 6:00 PM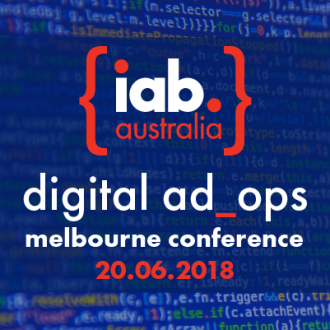 Hold the date for Wednesday, 20 June 2018 for Digital Ad Ops Melbourne 2018, one of the most hotly anticipated conferences in the digital advertising industry for 2018. Ad Ops will cover local and global trends affecting the online advertising industry from an AdOp and TechOps perspective; an engaging panel discussion on considerations and options for developing your career in Ops and an inspirational working panel of senior tech ops industry experts delivering best practice presentations on critical topics.
Thanks to our supporting partners:
Contact annette@iabaustralia.com.au for sponsorship opportunities.