Markets
IAB in the News
You have 0 articles to compare. Do you want to see compare view now?
Compare
Published on
Monday, 02 September 2019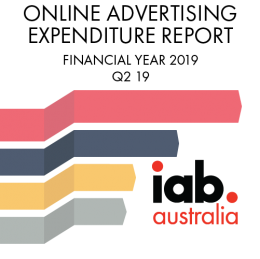 Monday 2nd September 2019: Australian brands and agencies continue to grow their investment in digital advertising with total spend for the 2019 financial year increasing by 7.1% year-on-year to reach $9.0bn (2018: $8.5bn). Of the total spend, 45% was attributed to Search and Directories, 37% to General Display and the remaining 18% to Classifieds.
Published on
Tuesday, 27 November 2018
Sydney, 28th November 2018: Fueled by strong growth in both video and native/in-feed, digital advertising revenue hit $2.2 billion for the September quarter 2018, representing a 13.2% increase year-on-year. The data which was drawn from the Online Advertising Expenditure Report released today by IAB/PwC also confirmed the industry maintained stable quarter-on-quarter growth of 1.6% from the preceding June 2018 quarter.