Resources referenced on the day
Programmatic Playbook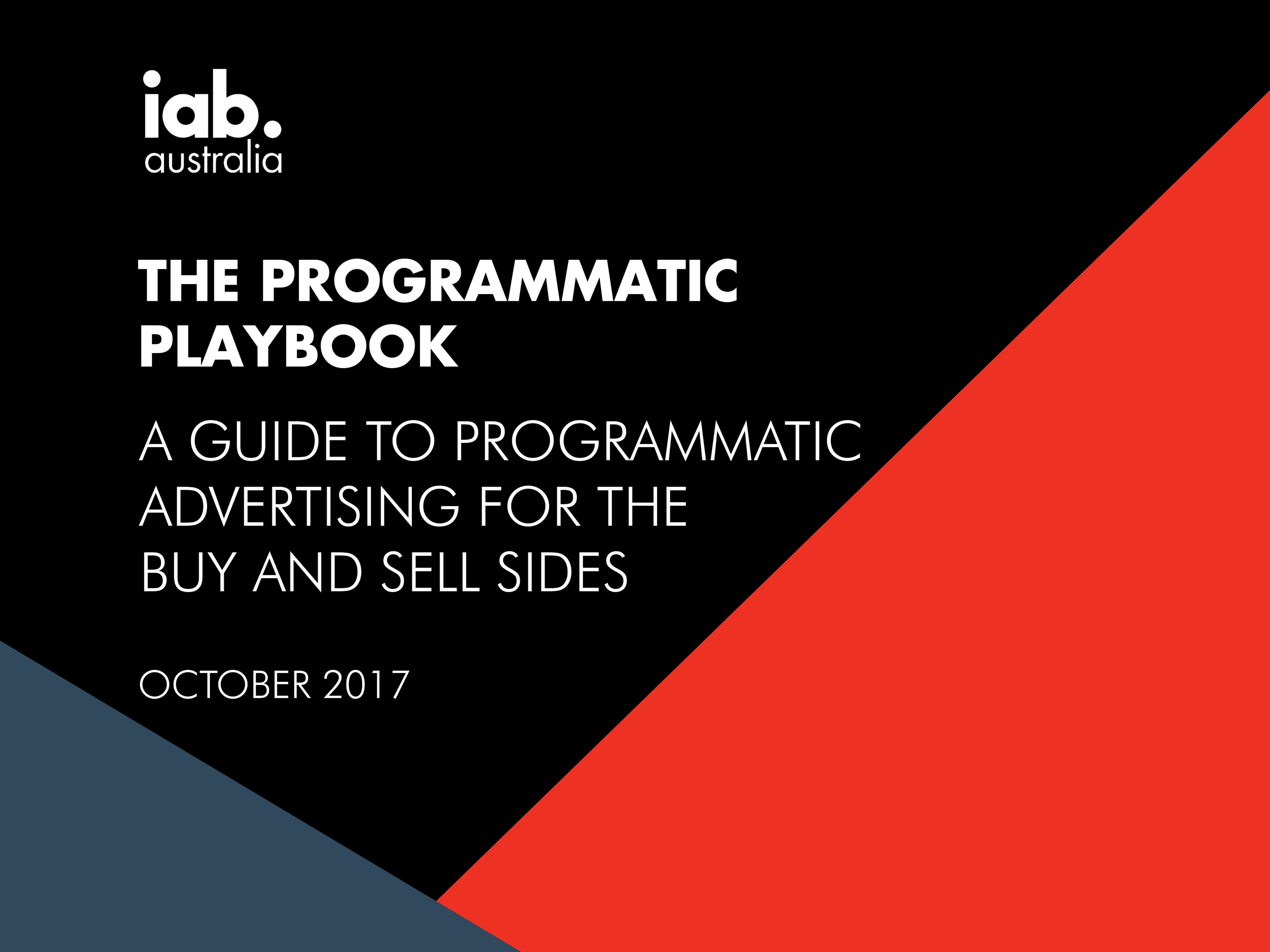 Native Advertising Playbook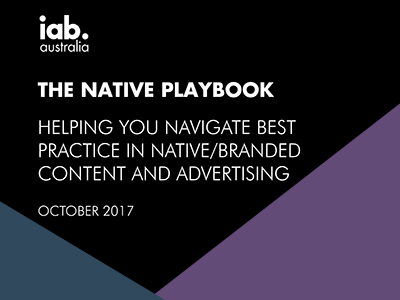 Why Focus on Measurement? (Part 1)
Why Focus on Measurement? (Part 2)
Keynote Speakers and Individual Presenters
Presentations and videos
The Halo Effect: What qualities drive higher advertising effectiveness
Ben Martin, comScore
Presentaion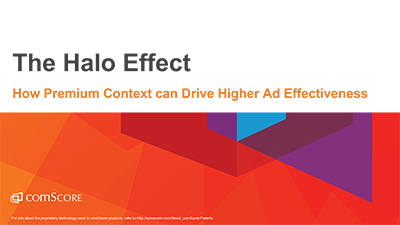 Know When to Art and Know When to Science
Brent Smart & Willem Paling, IAG:
Presentation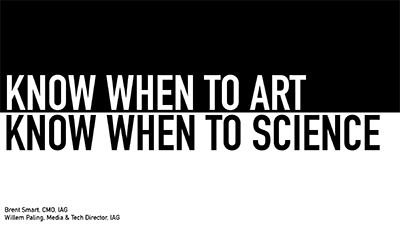 Native Discovery: Driving and Measuring Results
Yaron Galai, Outbrain
Presentation
Rethinking Digital: How Can Digital Contribute to My Brand Strategy?
Gonzalo Fuentes, Kantar Insights
Presentation
Workshop: Best Commercial Use of Measurement Data
Heather White and Lamberto Di Gioia
Presentation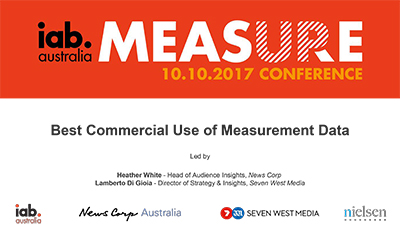 How Digital Advertisers Can Measure Lifetime Customer Value
Nicolas Darveau-Garneau, Google
Presentation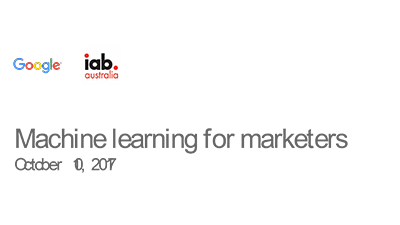 Digital Audio Audiences
Benjamin Masse, Triton Digital
Presentation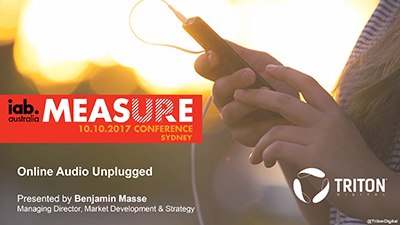 Prove It: What Does and Doesn't work in Digital Advertising
Ebiquity: Ben Millar
Quantium: Lawrence Puang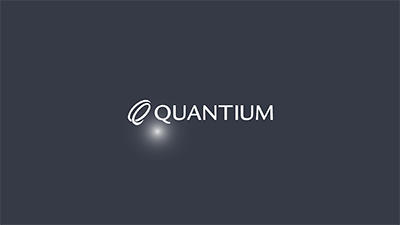 Kantar: Sarah Wilcox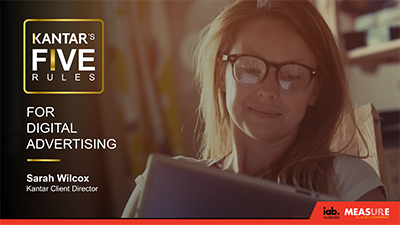 Native Advertising: Value of Engagement
From Left to Right on stage: Gabriela Martinez, Brand Strategy Manager, APAC, BuzzFeed; Susie Bayes, Brand Partnerships Director, Guardian Australia;Sarah Wyse, CRO, Allure Media.
Moderator: Sarah Keith, MD, Publicis Media Exchange
Australia's Digital Measurement Report Card
From Left to Right on stage: Nicole Sheffield, CDO, News Corp; John Miskelly, CDO, GroupM; Jessica Hogue, SVP, Product Leadership, Nielsen; Monique Perry, Head of Media Industry Group, Nielsen.
Moderator: Gai Le Roy, Director of Research, IAB Australia.
From Left to Right on stage: Brendon Cook, CEO, oOh! Media; Gai Le Roy, Director of Research, IAB Australia; Doug Peiffer, CEO, OzTAM; Joan Warner, CEO, Commercial Radio Australia.
Moderator: Justin Papps, Director, CMO Advisory, PwC.
From Left to Right on stage: Laura Quigley, Sales Director, IAS; Andrew Rudd, Head of Analytics APAC, Experian; Sarah Melrose, Programmatic Director, Ikon.
Moderator: Jonas Jaanimagi, Executive Consultant, IAB.
From Left to Right on stage: Rahul Ashtana, Regional Marketing Director, Kimberly-Clark; Hayley Cameron, Digital Commercial Manager, SBS; Sarah James, CDO,  Carat; Nathan Powell, Director of Digital Ad Product, Nine.
Moderator: Simon Canning.
From Left to Right on stage: Melina Cruickshank, Chief Editorial & Marketing Officer, Domain;Peter Horgan, CEO, Omnicom Media Group, ANZ, MFA Chair; Anneliese Douglass, Head of Media & PR, Unilever, ANZ; Rebecca Tos, CEO, Columbus, ANZ.
Moderator: Vijay Solanki, CEO, IAB Australia.
From Left to Right on stage: Zoe Hayes, Senior Marketing Manager, Berlei; Madeline Wong, Digital Marketing Lead, Carnival Australia; Danielle Uskovic, Head of Digital & Social Asia Pacific, Lenovo; Brent Smart, CMO, IAG
Moderator: Vijay Solanki, CEO, IAB Australia