Video Advertising Council
The Video Advertising Council was formed in 2014 to help support the growth of an area of the market that now represents 15% of digital display advertising. The Council will meet every two months from April to drive projects in relation to measurement, advertising standards, best practice, research of streaming ads across different consumer screens and video ad expenditure.
The IAB Video Council will have industry wide representation across publishers, networks and agencies. The Council will provide a broad, collective voice in addressing the key issues and challenges faced by the industry, by marketers and by the members' own organisations.

The Council leverages the skills, experience and networks of Council Members to set annual programmes of work, identify resources required, work with partner organisations, and submit recommendations to the IAB Australia Board.

Council members either need to be nominated by IAB Australia to join the Council or apply to join. Council members should have a number of years' experience in the digital ad industry and currently hold a role in their organisation that focuses on video advertising.
---
Video Advertising Council members: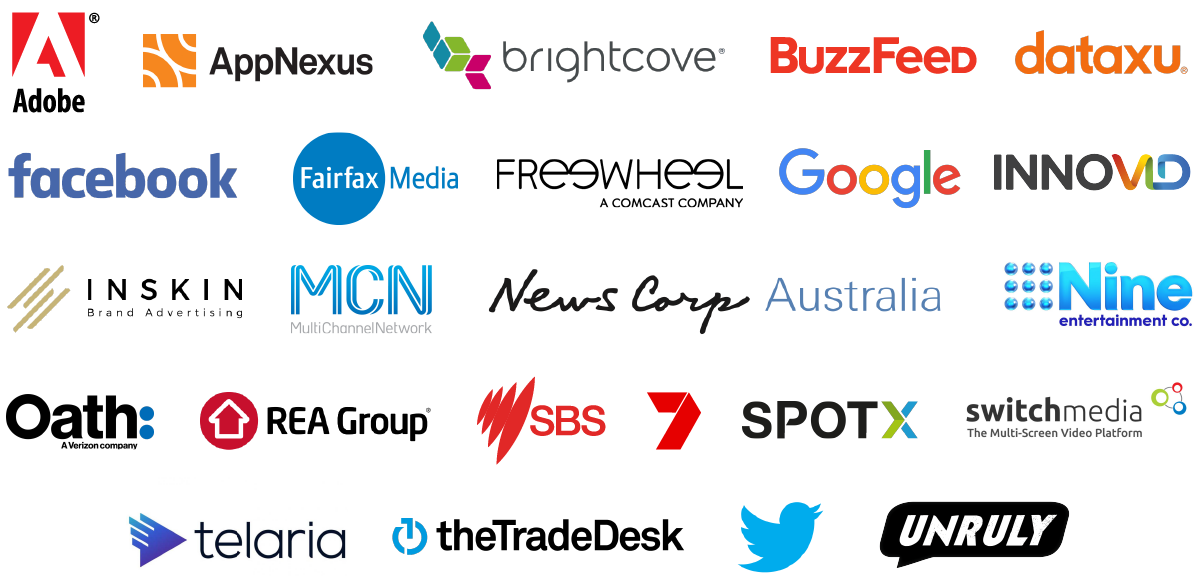 Video Advertising Council member representatives:
Nathan Powell – Nine Entertainment (Chair)
Jordan King – Nine Entertainment
Tim Castle – Oath
Zoe Cocker – Oath
Caroline Oats – Google
Stas Vainshtein – Innovid
Georgia Woodburne – Inskin Media
Hayley Cameron – SBS
Juliette Stead – Telaria
Peter Howard – Brightcove
Katherine Sroka – REA Group
Daniel King – Facebook
Christopher Blok – SpotX
David Nemes – BuzzFeed
Emma Harris – Oath
Jonathan Munschi – Seven
Lottie Laws – Twitter
Tim Armstrong – Switch TV
Andrew Mula – Fairfax Media
Ricky Chanana – Unruly Group
Stephanie Famolaro – The Trade Desk
Stewart Heys – News Corp
Matthew Joyce – Dataxu
Ash Cooper – Adobe
Nev Hasan – MCN
Mark Serhan – Appnexus
Heath Irving – Unruly Group
---
The IAB Video Advertising Council has recently completed the following work:
---

The IAB Video Council is currently seeking new members, but to be considered you must be an IAB Member.

If you have any questions relating to the work being carried out by this Council, please email iabcouncils@iabaustralia.com.au.