Technology Council
IAB Australia announced in February 2015 the formation of the IAB Technology Council, which takes full advantage of the IAB's scale, competencies and member base to identify and address critical issues in advertising technology innovation. The Technology Council brings an exceptional depth of knowledge which is invaluable to brands.

The on-going goal is to identify how technological innovations can deliver value and business outcomes for marketers Australia-wide, focusing on technical standards, operating guidelines, research, marketing, value-chain relationships and best practices.
---
Technology Council members: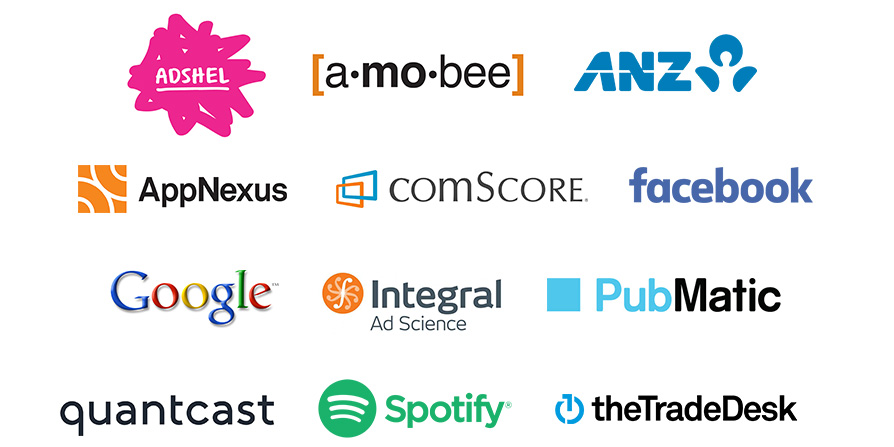 Technology Council member representatives:
Wing Cheung - ANZ
David Roddick - Adshel
Liam Walsh - Amobee
Daniel McBride - Appnexus
Lachlan Brahe - comScore
James Diamond - Integral Ad Science
Andrew Double - Quantcast
Dan Robins - Spotify
Mitch Waters - The Trade Desk
Peter Barry - Pubmatic
Rhys Williams - Google
Niamh Fitzgerald - Facebook
---
Work completed by the Technology Council include:
IAB Australia State of the Industry Marketing & Advertising Technology - view here
If you have any questions relating to the work being carried out by this Council, please email iabcouncils@iabaustralia.com.au.