Data Council
The IAB Data Council was convened in 2018 to provide the industry with education on the definitions and management of data, as well as applicable information around the execution, usage and interrogation of data commonly used in digital advertising. One of the primary goals of the Data Council is to understand and quantify industry-level and organisational applications of audience data, campaign data and analytics data used in the digital advertising ecosystem and disseminate those learnings to the wider industry. The council also aims to establish best practices and guidelines on the effective uses of data for Australian businesses and for the particular marketing functions for which that data will be used.
IAB Data Council member companies include: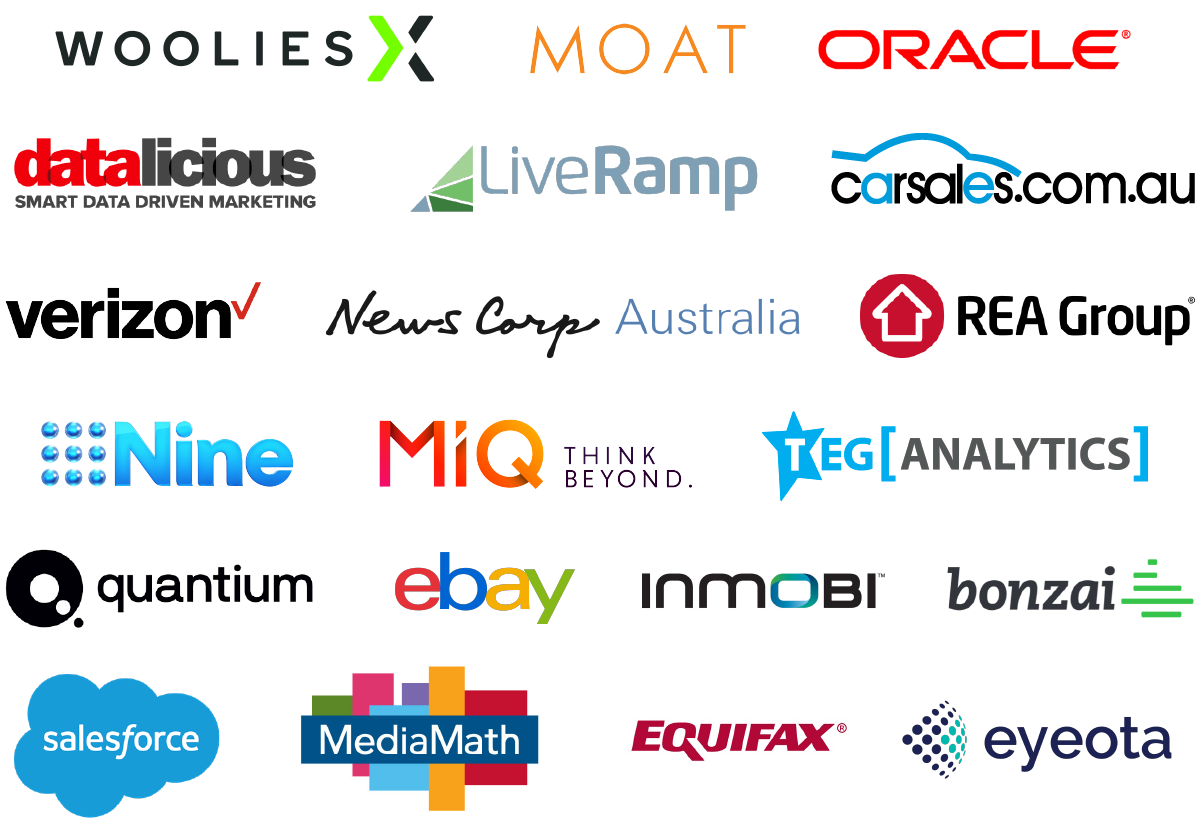 ---
The Data Council is made up of the following members:
Ram Radhakrishnan - WooliesX
Dave Goodfellow - MOAT
Ilda Jamison - Oracle
Jo Gaines - Salesforce
Yun Yip - MediaMath
James Forbes - Equifax/Datalicious
Dean Capobianco - LiveRamp
Jeremy Moger - Carsales
Dan Richardson - Verizon Media
Suzie Cardwell - News Corp Australia
Pat Howard - REA Group
Claire Lawler - Nine
Pierre de Lannoy - MiQ
Andrew Reid - TEG Analytics
Lawrence Puang - Quantium
Chris Evans - eBay
Andrew Wales - InMobi
Harley Ramien - Bonzai
---
If you have any questions relating to the work being carried out by this Council, please email iabcouncils@iabaustralia.com.au.