Mobile Advertising Council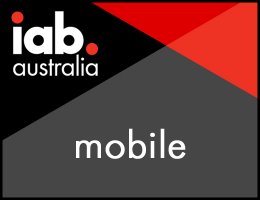 The IAB Mobile Advertising Council was convened for the first time in November 2011, since then, its remit has been to evaluate the needs of the Australian mobile advertising industry; establish a program of work for mobile advertising; produce, fund and promote mobile research studies; and produce and promote mobile standards and guidelines.
The IAB Mobile Advertising Council (MAC) meets on a monthly basis and has industry wide representation across publishers, media agencies and creative agencies. They provide a broad, collective voice in addressing the key issues and challenges faced by the industry, by marketers and by the members' own organisations.
The Council sets its own agenda, and leverages the skills, experience and networks of Council Members, to set annual programmes of work, identify resources required, work with partner organisations, and submit recommendations to the IAB Australia Board.
---
Mobile Advertising Council members:
Mobile Advertising Council member representatives:
Rick Knott – Celtra
Peter Barry – Pubmatic
Annette Bova – IAB
Tricia Fallows – Amobee
Zac Farrer – Facebook
Dom Gambino – Near
Venessa Hunt – GroupM
Nicole Liebmann – Exponential
Blake Moseley – Ansible
Ciaran Norris – AMEX
Justin Orchard – Yahoo!7
Suzie Prasad – Nine
Lee Simpson – M&C Saatchi
Brendan Watmore – Inmobi
Kris Biti – Telsta
Harrisson Chalet – Mediacom
Natasha de Mallet Hawes – Pubmatic
Kate Mackie – REA
Jonathan Marsh – Google
Andrew O'Shea – Big Mobile
Cristine Prufer – News
Matt Von Der Muhll – Unlockd
Simon Williams – Dentsu Aegis
Sian Withers – Ikon Communications
---
Work currently completed by the Council and proposed projects:
Mobile Discrepancies - view here.
Mobile Coookies 101 - view here.
Prevailing Mobile and Tablet Advertising Formats AU Market - view here.
Mobile Rich Ad Interface Definitions (MRAID) - view here.
Mobile Trends Report - view here.
Mobile Phone Creative Guidelines - view here.
Mobile advertising expenditure - now included in the "IAB Online Advertising Expenditure Report"
Australian Mobile Advertising State of the Industry Report (coming soon)
A mobile research study focused on brand awareness (coming soon)
The IAB Mobile Advertising Council is seeking new members on a regular basis but to be considered you must be an IAB Member.
If you have any questions relating to the work being carried out by this Council, please email iabcouncils@iabaustralia.com.au.