Venture Beat | Tech News: Keep mobile weird: 4 mobile marketing lessons from SXSW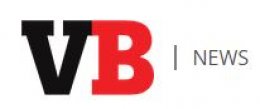 One pleasant surprise in this year's interactive extravaganza was the massive interest in mobile. This year's focus on mobile seemed bigger than ever, in terms of both the number of participants and the content itself.
Within the mobile arena, mobile marketing and advertising took center stage, and marketing-related sessions were a big hit. The article outlines key mobile marketing conclusions reached during the event.
- By Gilad Bechar, founder and CEO of Moburst, a global mobile marketing agency.
Read the full article here.