Aussie agencies shine at New York's 2010 MIXX Awards
Published on
Thursday, 07 October 2010
in the category
IAB News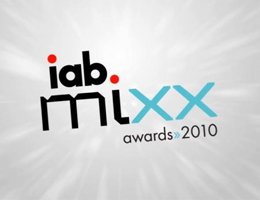 7 October 2010: Australian online advertising agencies ZenithOptimedia and Visual Jazz have picked up a silver and bronze award respectively at the IAB's sixth annual MIXX Awards, held in New York last week. The agencies, which were successful in the Branded Content and Interactive Video/Online Commercial categories, faced fierce competition for the global Awards which honour innovation and impact.
ZenithOptimedia's '6 Beers of Separation' campaign for Lion Nathan was awarded silver in the Branded Content category. This award continues the campaign's winning streak following its Best of Show win at the 2010 IAB Australia Awards in July. Jay Jays and Visual Jazz picked up bronze in the Interactive Video/Online Commercial for the "Dance Off 3D" campaign. The success of this campaign also saw Visual Jazz named Creative Showcase 4.4 winner in June.

Paul Fisher, IAB Australia CEO, congratulated ZenithOptimedia and Visual Jazz, saying their success on the global stage was further evidence of the effectiveness of Australian online advertising.
"It's great to see Australian campaigns succeeding at an international level year after year. The winning campaigns are examples of the terrific ability of Australian agencies to produce world-class creative ideas coupled with sophisticated execution. The IAB Australia and MIXX Awards continue to show brands the incredible effectiveness online can present," said Mr Fisher.

The Awards secured by Australian agencies include:
Branded Content
SILVER: Lion Nathan and ZenithOptimedia Australia for "6 Beers of Separation"
Interactive Video / Online Commercial
BRONZE: Jay Jays & Visual Jazz for "Dance Off 3D"


/Ends


About the Interactive Advertising Bureau
The Interactive Advertising Bureau (IAB) is the peak trade association for online advertising in Australia. As one of over 25 IAB offices globally, and with a rapidly growing membership, IAB Australia's principal objective is to increase the share of advertising and marketing dollars that interactive media captures in the marketplace.

Officially launched in October 2005 by Australia's six major online publishers - News Digital Media, Fairfax Digital, ninemsn, Yahoo!7, Google and Sensis Media Smart - together with the Australian Interactive Media Industry Association (AIMIA), the IAB has four objectives:

• To develop, coordinate and promote industry standards and guidelines that make interactive advertising a simpler and more attractive medium for agencies, advertisers and marketers
• To prove and promote the effectiveness of interactive advertising to advertisers, agencies, marketers, and the press
• To be the primary advocate for the interactive marketing and advertising industry
• To expand the breadth and depth of IAB membership while increasing direct value to members

For further information about IAB Australia please visit: www.iabaustralia.com.au

For more editorial information please contact:
Pru Quinlan or Ashleigh Favaloro
Einsteinz Communications
T: (02) 8905 0995
E: pru@einsteinz.com.au
E: ashleigh@einsteinz.com.au