IAB Australia appoints Programs Manager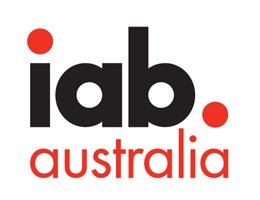 20 August, 2010: IAB Australia has boosted its team, announcing the appointment of Michael Taylor as Programs Manager. Michael will work closely with IAB Councils and Working Groups to deliver core programs to support the continued growth of the online industry.

IAB Australia CEO Paul Fisher welcomed Michael to the role, noting he brings a wealth of experience to the role.
"We are delighted to have Michael join the IAB Australia team. With the online advertising industry expenditure now reaching over $2 billion, Michael will play a critical role in delivering programs that will continue to help the industry prosper.

"Michael has developed valuable management skills over his 15 years experience in the digital industry that will be a great asset to the IAB and its members," said Mr Fisher.

Michael brings extensive knowledge of the digital industry through involvement in online, mobile, video and social networking. Most recently Michael was Senior Product Manager for Optus, managing its fixed and mobile product range for News, Sport, Entertainment and Finance. He has previously held senior management roles with Optus, Foxtel, Austar, News Limited, Fairfax and a number of digital agencies.


/Ends


About the Interactive Advertising Bureau
The Interactive Advertising Bureau (IAB) is the peak trade association for online advertising in Australia. As one of over 25 IAB offices globally, and with a rapidly growing membership, IAB Australia's principal objective is to increase the share of advertising and marketing dollars that interactive media captures in the marketplace.

Officially launched in October 2005 by Australia's six major online publishers - News Digital Media, Fairfax Digital, ninemsn, Yahoo!7, Google and Sensis Media Smart - together with the Australian Interactive Media Industry Association (AIMIA), the IAB has four objectives:

• To develop, coordinate and promote industry standards and guidelines that make interactive advertising a simpler and more attractive medium for agencies, advertisers and marketers
• To prove and promote the effectiveness of interactive advertising to advertisers, agencies, marketers, and the press
• To be the primary advocate for the interactive marketing and advertising industry
• To expand the breadth and depth of IAB membership while increasing direct value to members

For further information about IAB Australia please visit: www.iabaustralia.com.au

For more editorial information please contact:
Pru Quinlan or Ashleigh Favaloro
Einsteinz Communications
T: (02) 8905 0995
E: pru@einsteinz.com.au
E: ashleigh@einsteinz.com.au