PubMatic: Quarterly Mobile Index (QMI) for Q1 2018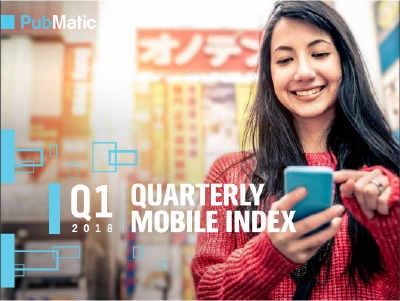 By analysing over ten trillion advertiser bids running through its platform on a monthly basis, PubMatic has observed real-time developments in the mobile space that may allude to broader digital industry trends. This information is then compared to other published data to further understand changes in the mobile landscape.
Information sharing is crucial in aligning the digital industry towards best practices and, ultimately, growth in mobile advertising. In this report, learn key trends in mobile advertising with several benchmarks around pricing, volume and growth.