AD2ONE steps out with Liveguide. Ad2One Group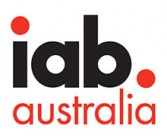 Sydney, April 2nd, 2012 - Premium digital sales house AD2ONE has signed an exclusive advertising representation deal with Liveguide, Australia's first and largest "What's On" lifestyle guide, that covers all types of events and venues including music & clubs, arts and theatre, festivals, shows & exhibitions, sports and local community events.
Kate Tilden, AD2ONE's commercial director for Australia, says it is a vehicle for advertisers wanting to reach an affluent audience, who like to spend money on social and cultural activities. "These aren't stay at home bodies; they have a high disposable income to spend on the right experiences, sometimes as much as $1,000 for a single booking."
The site covers more than 45,000 venues across Australia. It is this broad reach of content and capabilities that attracts so many visitors to the site and presents a premium opportunity for advertisers, particularly those keen to reach the core 18-34 year old age group.
Sponsorship opportunities include homepage branding, editorial integration, newsletter coverage and solo advertising opportunities.
"Not only does Liveguide offer a tightly targeted income and age demographic, the increasing localisation of the site provides opportunities for focused geographic placement," says Tilden.
Early 2012 will see many enhancements to Liveguide, including Ticket Pro, a ticketing platform offering affordable ticket registration, promotion and management to any type of event or venue. Users can create professional online and mobile pages to display events and services, promote these pages quickly and easily via social media and other high traffic websites, manage sales and attendees in real-time and redeem tickets and vouchers online. A mobile app for Liveguide is also being developed, enabling users to search for events near their current location or any location they choose. This is the latest of many partnerships announced by AD2ONE. As Kate Tilden pointed out, "each one strengthens our ability to target advertisers' messages and form strong relationships with the most suitable content providers."
/ENDS
ABOUT AD2ONE
AD2ONE is a global digital group that provides exclusive advertising access to premium vertical brands for Australia's leading agencies, marketers and publishers. Sydney headquartered AD2ONE offers fully integrated advertising solutions to marketers.
The global AD2ONE group has been established since 2000 and was launched in Australia in 2004. The Australian operation operates throughout Australia, New Zealand and Asia Pacific and has seven offices globally including London, Singapore, Hong Kong, Dublin, Sydney, Melbourne and Auckland.
AD2ONE'S exclusive premium brands span many vertical sectors and include CNN, Skype, Reuters, Wotif.com, Expedia.com.au, Coles, Australian Radio Network, Optus and Ticketmaster.
For media information contact:
Dana Dobbie or Pru Quinlan
Einsteinz Communications – for AD2ONE
Tel: +61 (0)2 8905 0995 Mobile: +61 (0)416 072 625
Email: dana@einsteinz.com.au or pru@einsteinz.com.au