IAB Nielsen Mobile Panel Pilot – June 2014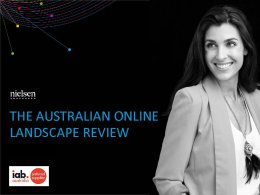 IAB Australia and Nielsen have released the second round of mobile panel data from their pilot project tracking 1,500 Australian smartphone and tablet users at the Nielsen 360 conference on July 31. The accurate measurement of mobile media time means that the industry now has a clear picture of the amount of time Australian consumers spend across screens.
Digital screen time for the month June was 38 hours for desktop/laptop, 29 hours for smartphone (browsing/apps) and 24 hours for tablet (browsing/apps). According to the latest Oztam Australian Multi-Screen Report monthly broadcast tv consumption was 93 hours. As with previous data released application usage dominates smartphone usage representing 86% of time. Application usage on smartphones & tablets is dominated by social and gaming activities however browsing on both devices is spread across a range of different categories.