Ad Age Buzzkill: Coca-Cola Finds No Sales Lift from Online Chatter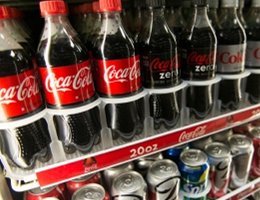 By: Jack Neff Published: March 18, 2013

A Coca-Cola Co. study finds online buzz has no measurable impact on short-term sales, but online display ads work about as well as TV, said a company executive in a presentation at the Advertising Research Foundation's Re:think 2013 conference in New York today.
It's a stunning admission for a company who's flagship brand has 61.5 million fans, more than any other brand on Facebook. But Eric Schmidt, senior manager-marketing strategy and insights at Coca-Cola, isn't giving up on buzz just yet. And he cautioned against reading too much into the research, noting that it covers only buzz, not sharing, video views or other aspects of social media.
But when Coca-Cola put buzz sentiment data into the same analytical framework it uses to evaluate other digital media, Mr. Schmidt said, "We didn't see any statistically significant relationship between our buzz and our short-term sales."
Related Information:
Disciplines

Insights

Markets

Region

Year