IAB UK: Tablet buyer's guide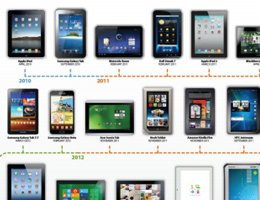 Introduction
Paul Childs, Chief Marketing Officer and co-founder, Adfonic
Tablets have been around since 2001, in the form of the Microsoft Tablet PC, but it was Apple's iPad launch in 2010 that kick-started the market worldwide. There has since been an explosion in tablet devices shipped with an increasing diversity of operating systems, brands, devices and form factors.
To put this growth into perspective, Forrester Research predicts that, by 2016, around 375 million tablets will be sold globally each year and 760 million tablets will be in use, representing a 46% annual increase.
NPD Display Search anticipates tablet PC shipments will climb to 424.9 million units by 2017, from the 81.6 million units shipped in 2011. And in the UK, Ofcom's Communications Market Report for 2012 shows tablet ownership has jumped from 2% to 11% in 12 months.
Inevitably, where consumers go advertising will follow, and in their millions they are heading towards tablets. Already a study by The Yankee Group predicts that tablets, thanks to their larger screens and more engaging media experience, will account for 53% of mobile advertising dollars in 2014, compared to 47% for mobile handsets. That number is expected to grow to 60% by 2016.
This guide explains how to incorporate tablet advertising into your campaigns. It is for marketing and advertising agency staff, both creative and media planning, who want to understand more about the state of advertising on tablets today. Because tablets are still a new and evolving platform: many aspects of these devices, particularly with regard to metrics and buying media, are changing quickly.
This is why the IAB expects to revisit this topic in future, updating and revising as the market matures.