Break Media: Digital Video Advertising Trends 2012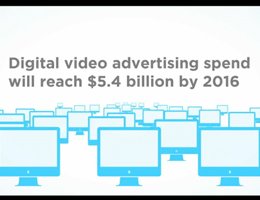 Some highlights include:
Dollars for Increased Video Spend to Come From...
Advertisers increasing video ad spend in the next year say the dollars will come from television budgets (32 percent), non-video display budgets (45 percent) and overall advertising budget growth (38 percent).
Video Share of Online Display Budget
In the coming year, 68 percent of advertisers will increase the share of online display advertising devoted to video ads.
Related Information:
Disciplines

Insights

Markets

Region

Year