MediaMind: Display is Now Profitable For Zuji Travelocity Case Study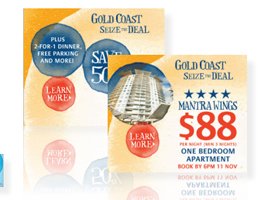 ZUJI needed a way to strengthen the connection between traffic to its sites and actual conversions, engaging consumers even after they left ZUJI's website to explore competitive offers.
ZUJI's vision was to create a personalized display campaign that would serve up the latest and best ZUJI deals relevant to each consumer's travel intent – anywhere they browsed on the web. ZUJI engaged Cadreon and MediaMind to develop a data-driven digital remarketing campaign that would achieve its goals.
Related Information:
Insights

Markets

Region

Year