Ad Effectiveness: Glossary of Terms - July 2019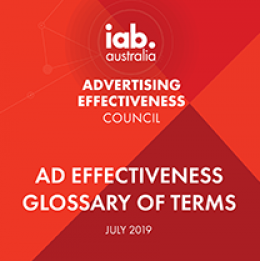 It is essential for our industry to create common language across the different platforms, so we tasked our Ad Effectiveness Council with crafting a glossary to simplify the often complex jargon involved in metrics and measurement. This 2019 edition is an update of the 2017 glossary.
These interactive Glossaries are available to the public, and aims to standardise and explain the common terminology used by advertising experts.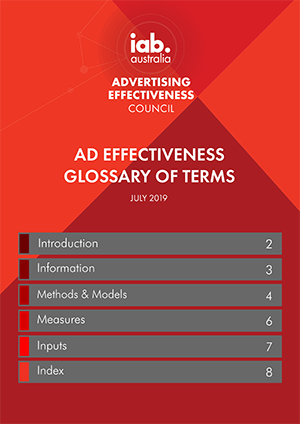 This resource is available to both IAB members and non-members, and can be downloaded below.
Related Information:
Disciplines

Insights

Region

Year