Events & Training
Upcoming Events & Training
You have 0 articles to compare. Do you want to see compare view now?
Compare
The IAB hosts a range of educational, inspirational and informative events, providing our guests with opportunities to learn from, and network alongside, industry experts. Our events are open for all however IAB Members benefit from discounted or free tickets.
If you would like to get involved, as a speaker or sponsor, please contact us.
Information on IAB Australia Council Meetings is available here.
---
IAB Australia Mentorship Program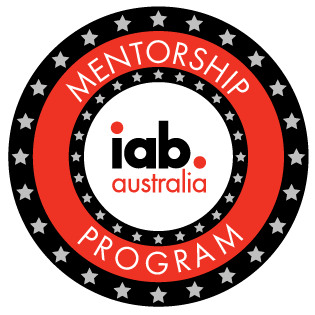 For information on the IAB Mentorship Program, including applications, visit the Mentorship Program website.
Run on
Thursday, 11 June 2020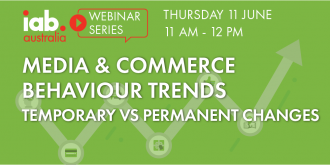 This webinar will highlight some of the recent changes in behaviour in media consumption and beyond and will help identify what habits might stick. Presenters will give marketers guidance on preparing for the recovery.
Make the most of your IAB Australia membership by inviting one of our team to share research, trends or explain the latest in ad tech standards. We are happy to run a briefing session to make sure you and your team remain up to date on the digital landscape. To arrange a session please email our Head of Membership Jenn Thomas (jenn@iabaustralia.com.au)
Run on
Thursday, 22 October 2020
HOLD THE DATE
Back in 2020 for its fourth year, the IAB MeasureUp conference is the only measurement focused conference in Australia providing insight into both marketing outcomes and the science of measurement.
Be sure to the hold the date: Oct 22, 2020.