Video Council Event
Twitter, Level 39, 2 Park Street, Sydney 2000
Thursday, 16 May 2019
8:30 AM - 10:30 AM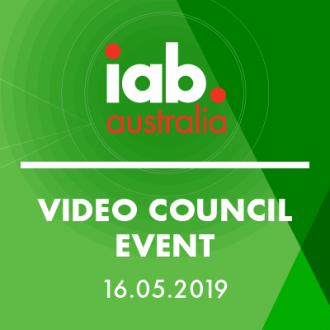 On Thursday 16th May, 2019 the IAB and the Video Council will be hosting our annual Video Vista Event between 8.30-10.30 a.m.
The key topics will be the ever-changing Video Landscape in Australia and the impact video advertising has had for brand success. The event will be phased into key sections:
Creative narrative
Consumer changes
How to measure video advertising success
New tech around video.
Perspectives on the changing world of the consumer and measurement of success will be presented by a keynote speaker.
The IAB will moderate a panel discussion on the impact of digital video advertising in achieving brand objectives and the role of digital video advertising in cross-media effectiveness.
More information will be available soon.
Related Information:
Disciplines

Region

Event

Location